UPDATED: MAY 10TH 2022
Now that I'm out from under a few projects I've been working on it's time to update you on what's been going on over here. (This is an old post but it seems that a lot of you want to know what's going on so I'm updating this post.)
A lot of time has passed since I first wrote this post, just over fours years in fact, and so much has changed. The recently published post, 5 Reasons Why WordPress is good and bad for websites got me still gets me thinking about all there is to know about working in web design. Every day presents a new challenge as there are myriad ways to solve any given issue. That's part of the fun because I LOVE problem solving. The geek in me geeks out when a new skill is mastered and the mama in me relishes the relationship building with clients. We have built many wonderful client relationships these past few years, through Covid, moving to Edmonton from Vancouver, it's been a ride!
The main topic of this post though is, of course, Paige our lovely little labradoodle.
Speaking of relationships, I'm building an important one with Paige, our CCO, (Cutest Canine Officer). She's nearly five months old years old already and there's been so much learning going on for her, and who am I kidding, for me too. It's like having a new baby in a way, although she has yet to wake us up in the night, knock wood…
She is all kinds of smart and sassy. I'm not going to lie and say she listens all the time because really, what fun would that be? But she will do most things we ask of her for special treats. She's been a wonderful addition to our family.
Side note…(the Mister was dead set against getting a pup but now? He's more in love with her than me and our little monkey now nearly 12 year old son!)
Puppy Training our CCO
During Spring Break 2018, we spent a few hours helping Miss Paige learn to say 'Hi' nicely. She is an enthusiastic and sociable pup but she tends to jump up on the most unsuspecting people. So, we asked those walking by on the seawall, (back in Vancouver) to help out by meeting her calmly and giving her treats. She had a chance to meet other dogs and put smiles on many faces which is great for her confidence.
These days she's still enthusiastic and sociable, very puppy-like even at almost five years old but is very well behaved, aside from occasionally jumping up. She waits patiently to be fed and only goes on the furniture when we're not home lol. And she's everything to our family.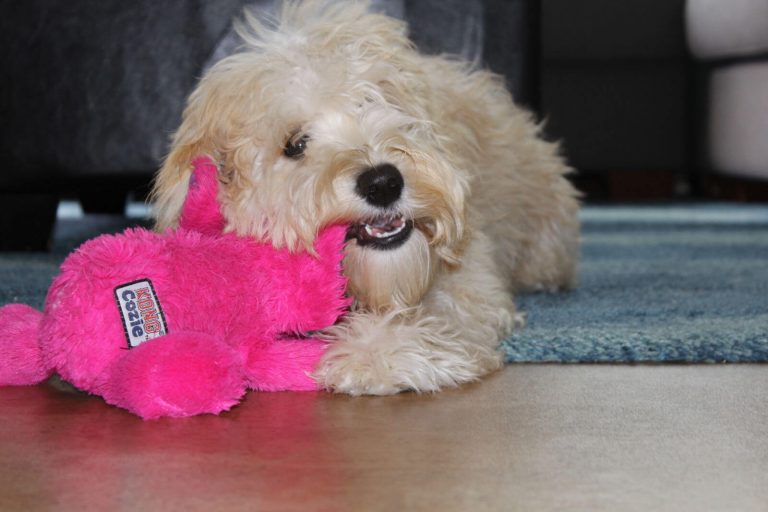 This is Paige and me now.
Nice to meet you!
Now if only github was so easy…
Website Design vs Puppy Training
Training our new pup Paige every day reminds me of the work I do in web design. It can be a daily grind, repeating the same things over and again. But each time a challenge is conquered (or Gitbash behaves as it should or media queries (OMG!) fall in line) the feeling of satisfaction is well worth it.
The same is true with puppy training. Basic skills always need to be reinforced, consistency is critical to both our learning, new skills and ways of achieving goals are fun to learn, (like putting away your toys, right Paige?) rinse and repeat. Both web design and puppy training (she still acts like one so we'll leave it at that) are equally rewarding, and the bonds we've built will last a lifetime.
Do you have a website project that you need help with? Book a free call today and let's see if we would be a good fit.
Proud Pup Media is a web design company, now located in Edmonton, Alberta, that builds responsive, well-designed websites that are your best marketing tool. Our CCO is a dog but we are not a puppy training academy. WOOF!