Updated May 10th, 2022
There are myriad ways to improve your website search ranking and you can spend a lot of time and money doing it. A lot has changed since this post was written back in 2019, including the move away from services like Google Analytics due to privacy issues. We've recently switched away from GA in favour of Fathom Analytics as well.
While there are an increasing number of ways to increase your website visibility and SEO ranking, more tools come out each day it seems, we do our best to stay on top of what works, what is safe, free from malware and keeps website visitor privacy top of mind. This post focuses on 3 simple tools you need to increase website visibility and start to organize and plan your marketing budget and one that gets your business up front and centre on Google quickly.
Your website needs these tools to measure success
Fathom Analytics
Create a Fathom Analytics account to connect to your website. Install the plugin within your WordPress dashboard, go back to your Fathom dashboard and create your site. You'll be provided with instructions on how to connect the plugin on your website to the Fatho dashboard. It should take about 5 minutes.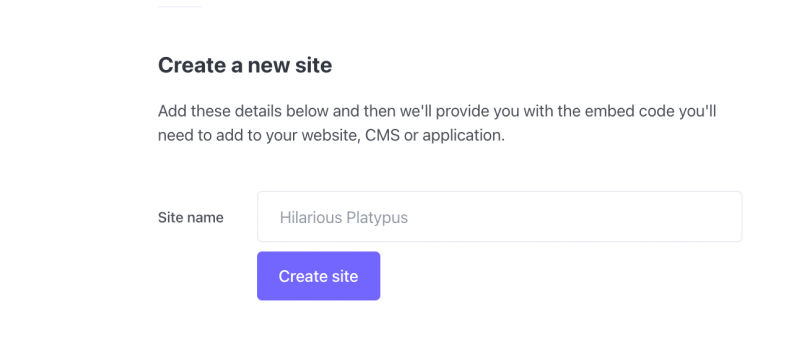 Get an SEO Plugin
Download SEOpress or go into your WordPress dashboard and do it there. Then, open the configuration wizard and follow all the instructions. SEOpress will migrate your data from other seo plugins like Yoast or RankMath with the click of a button. help you connect it all AND offers tips and tricks to optimize your content too. It's probably the best and easiest way to get rolling on SEO strategies for your site. It also connects to the next thing you need for website succss, Google Search Console.
Google Search Console
Step 1: Log into Google Search Console
Create a free Google Search Console account by logging into your gmail account first and then searching for it in Google.
Step 2: Enter Your Website's Domain to Add a Property.
Choose 'domain' to add a property type so you can manage it at the base level.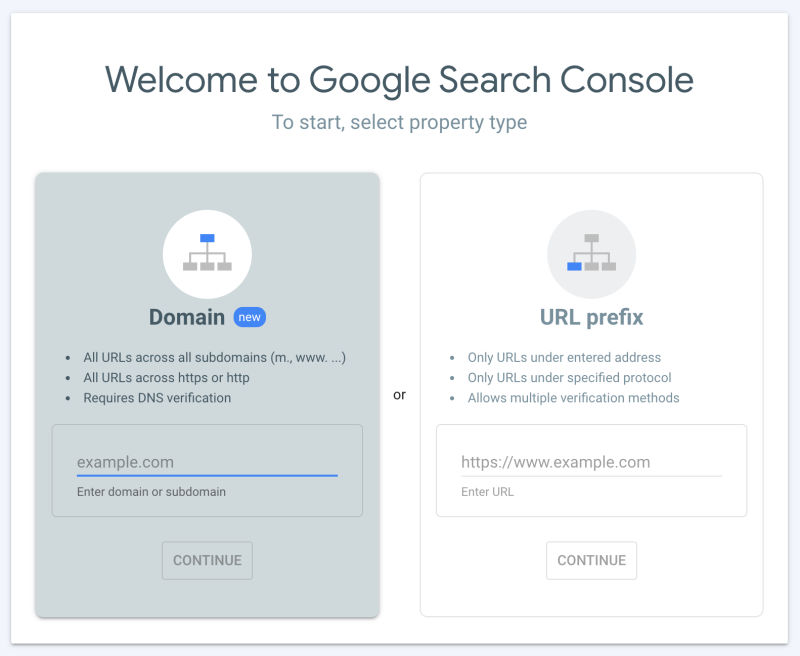 This means you're creating a single property that includes all subdomains and protocol prefixes associated with your domain. In other words, this option connects Google Search Console to every aspect of your site.
Next, enter your site's root domain in the entry field and hit "Continue."
Step 3: Verify Your Website
To implement Google Search Console and start gathering data, you need to verify that you own your site. The verification process varies depending on which option you chose in the previous step.
Verification for a Domain Property
There is only one way to verify a domain-level property, and that's either through your DNS provider (or domain name system provider like Cloudflare or your domain host like Siteground).
You'll need to download the file and upload that to your DNS provider. For detailed instructions you can find them here, or let us know and we can give you a hand.
Google Business Profile
Have you ever wondered how to get your business information noticed by the masses? Google Business Profile is the ticket. You create a profile and input all the relevant information about your business. Add services, products, photos, posts, hours of operation and more.
NOTE: If you are currently building out your site, wait until you've got it live before editing your profile. You don't want Google to index your site before it is ready and this is no exception.
Have a look at the screenshot of our Google Business Profile account to see what I mean.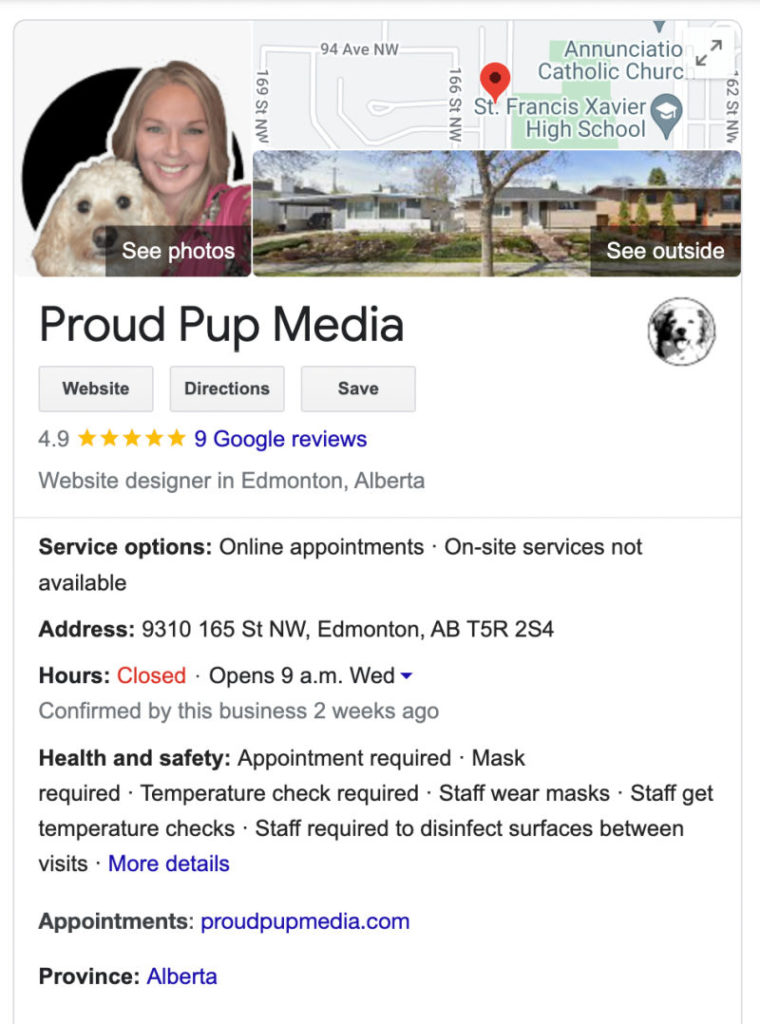 There are changes being made all the time so the screenshot above may not look the same depending on when you create your profile. I have just updated the cover photo as there used to be a 'get a quote' button that is no longer there! I updated the hours, and during this time of uncertainty, there are now Covid-19 updates and some of your changes may take longer than usual to get approved.
Once you're ready to tackle your profile, click through all aspects and add information where necessary. Also note that anyone can suggest an update to your profile so it's a good idea to keep an eye on it so your information is accurate and up to date.
Check out how Google displays our Business profile today.
We're Here for You
Do you have any questions about how to get the ball rolling on increasing your business website visibility? We offer set up services for Google Business Profile, search engine optimization and marketing strategies. We've written more on the subject of SEO too. Have a look at the 12 tips you need to include in your SEO strategy.
If you would like help setting anything up you can book an appointment in my calendar or fill out my contact form. We'll get back to you in two shakes of a pup's tail.