Do you ever get the sense that you're being watched online? You're at home talking to your spouse about a vacation you want to take. You open your phone and immediately see Facebook ads related to that destination.
You click on an Instagram ad. Now all the ads you see are for that exact product or service.
You would be right friend, you are being watched. Starting to feel paranoid?
Well, you have every right to be because this is the definition of targeted advertising. Companies are buying up your data to then use to deliver ads to you based on your interests, location, gender, and behaviour online. They have no interest in protecting your privacy online.
Do you ever wonder where they get that information? One word — Google.
Google tracks visitor data across millions of websites.
Eighty-five percent of the 10,000 most popular websites on the web today have Google Analytics (GA) installed because it's a great tool to monitor and track visitor interactions. At last count, Google analytics gathers data on over 28 million websites.
That's a lot of data.
Google Analytics is free for you to use but have you ever wondered why?
It is free because you are the product.
Google could not afford to offer millions of people access to these tools without good reason. To sell ads. Google harvests your personal data and sells it to the highest bidder and believe you, me. Google doesn't care who buys your data and is not being transparent about how they do it.
Bad dog, Google.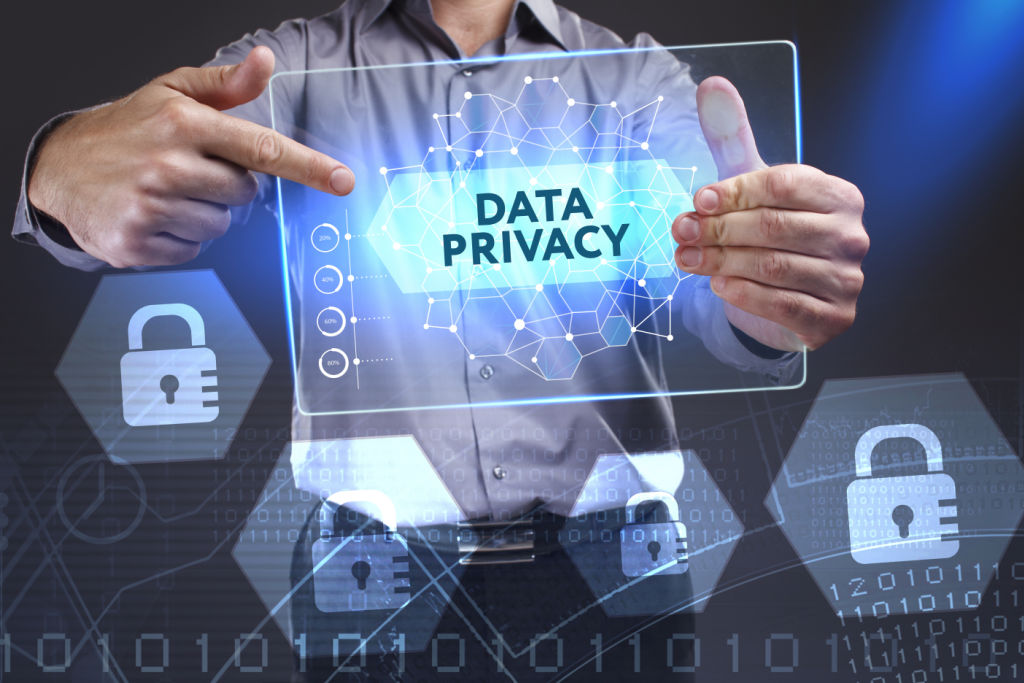 Is it legal for Google to track your data?
On January 13th 2022, the Austrian Data Protection Authority ruled that using Google Analytics violates GDPR, General Data Protection Regulation.
GDPR was initially passed on May 25th 2018 by the European Union and required all website owners to be compliant. What this means is that if you have any website visitors from the EU come to your website, the data your website collects is being stored in the US. And that is in violation of GDPR.
This is just the beginning of what will be a long road to ensuring Google Analytics takes your privacy online seriously.
Until Google changes their ways, ensuring your data is kept private, website owners like us need to pivot and soon. There are already hundreds of law suits on the books against website owners and it is only going to get worse.
It's better to be safe than sorry but what is a website owner to do?
In a nutshell, use an analytics provider that respects the GDPR. It's time to protect ourselves and our website visitors by using analytic tools that put privacy first. If you're in Canada you need to read this article and if you're in the US, read this one.
There are many privacy-focused analytics tools that answer the most basic questions you need to understand how your website is being used by visitors. But which one to choose?
What we're doing about protecting your privacy online
Proud Pup Media took the first step towards protecting website visitor privacy online in 2021 by partnering with Termageddon which provides Privacy Policies and Terms of Service policies for our customers.
These privacy policies inform website visitors about how a website collects, uses and stores user data based on user location and instructs them how to obtain or remove data.
The next thing step we took toward protecting your privacy online was to send Google Analytics to the doghouse! We've removed it from our agency website after speaking with other agency owners who are just as concerned and replaced it with Fathom, a GDPR compliant, privacy-first analytics alternative.
We can now breathe easier knowing that our visitor's data will never be sold to third-parties or used to serve up creepy ads. This is good news for everyone concerned.
The next step is to help you protect your website visitors right to privacy as well.
Protect Yourself and Your Business: Get Started With Fathom
First of all, it has to be said that this is not legal advice. We are not lawyers, so the choice is ultimately yours.
But, we wouldn't be writing this if we didn't think it was of great importance. So, if you want to get started, Fathom offers a free 7-day trial, and you'll save $10US with our referral link. It's $14US a month thereafter. You can port over historical Google Analytics website data fairly easily to Fathom as well.
Using Fathom is proving to be a pleasant experience as well. The dashboard is easy to navigate, page views, bounce rate and number of visitors is clearly displayed, and at a glance, you can see how your website is performing.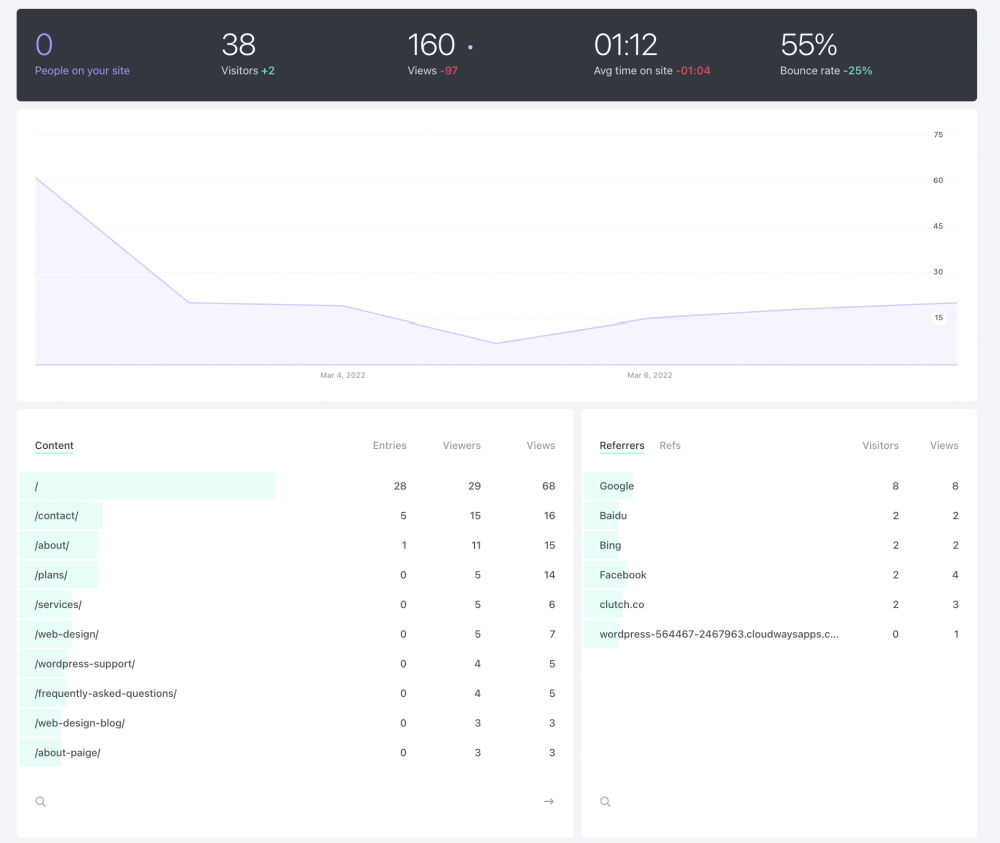 Clients who are on care plans with us will be upgraded to Fathom after opting in. Contact us for more information. The process should be completed by the end of April 2022.