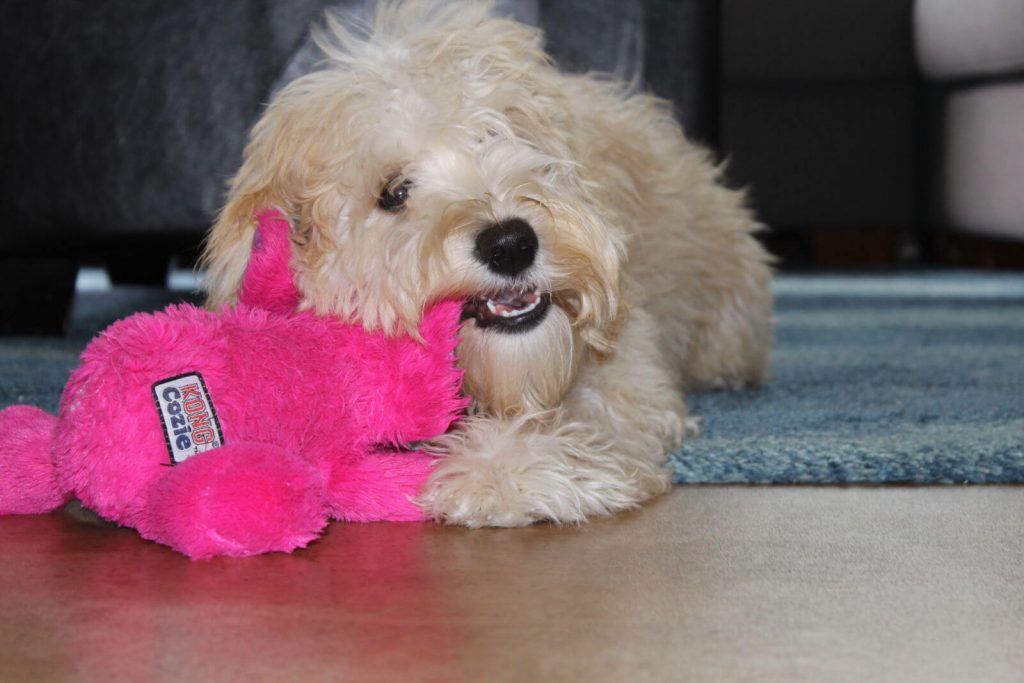 I can't believe we finally got ourselves a dog. And not just any dog, but a freakin' puppy. This sweetie is an 11-week-old 3 month old Australian Labradoodle named Paige. (We changed the spelling from PK Page, named after a famous author.
Our 7 year-old-son has been asking, no begging, for a little sister or brother, you know, someone to boss around, I mean, take care of. There was no way that was happening. Ain't nobody got time for that nonsense, or the viable eggs for that matter.
So we finally gave in. Now I know that because I work from home that I'll be mostly responsible for our new addition but that's fine with me because it's nice to have the company. The alternative, if it were possible, is just too frightening to image so I can handle this.
It turns out our little girl, Paige, is very well mannered and a smarty pants, too. Can you believe that at only 11 weeks she already knows her name and how to come and sit for a kibble? Maybe it's the dog mama pride showing through but I swear, she's top notch brilliant.
Fast forward to 15 weeks and the girl is getting too big for her britches. You can see the knowing in her eyes (maybe it's just me but I swear she understands), the clear understanding of what we want her to do or not do, and the wickedness of whether she feels like doing it.
On the other hand, when you tell a dog to 'go pee' among the growing list of commands she rocks, and she goes pee, you've got a sure winner. And she uses a litter box. And she sleeps contentedly in her crate.
Through. The. Night. I'm a proud dog mama. And a rested one.
Sigh…
Our pup Paige is the inspiration behind the name of our brand new agency, wherein, we design and build WordPress websites, write and manage content, and leverage all of the things to get the word out about our client's work. She's also our Chief Canine Officer (COO).
So stay tuned because I'll be snapping photos as our girl grows and gets herself into trouble. It'll be fun and a nice addition to the work of client work and building the business.
Lee-Anne
XO