If you own a business, you need to be in control of your own domain name.
Many business owners make the mistake of leaving it to someone else. Too often, they let someone else register things for them. Due to the seeming complexity, many business owners rely on a web designer, agency, employee, or friend to handle the "technical side of things".
But if something happens to that person, they close their business, or worst case scenario, they get hit by a bus, the business owner can be left in a position where it's difficult to regain control of their domain name. It's not impossible to regain control, they can – but it's a lot of stress that could have been avoided.
I'm going to run through some of the main reasons why it's important that you keep control of your own domain name, and how to do it:
How to keep control of your domain name
Always control access – Your domain name is one of your most important business assets. The domain name has to belong to your business, so make sure you control access.
Allow other users access with caution – If you allow another person or web designer or developer full access to your domain it gives them ability to make irreversible changes. If possible, it's better to add users that have less than full permission to ensure you always have control over your domain.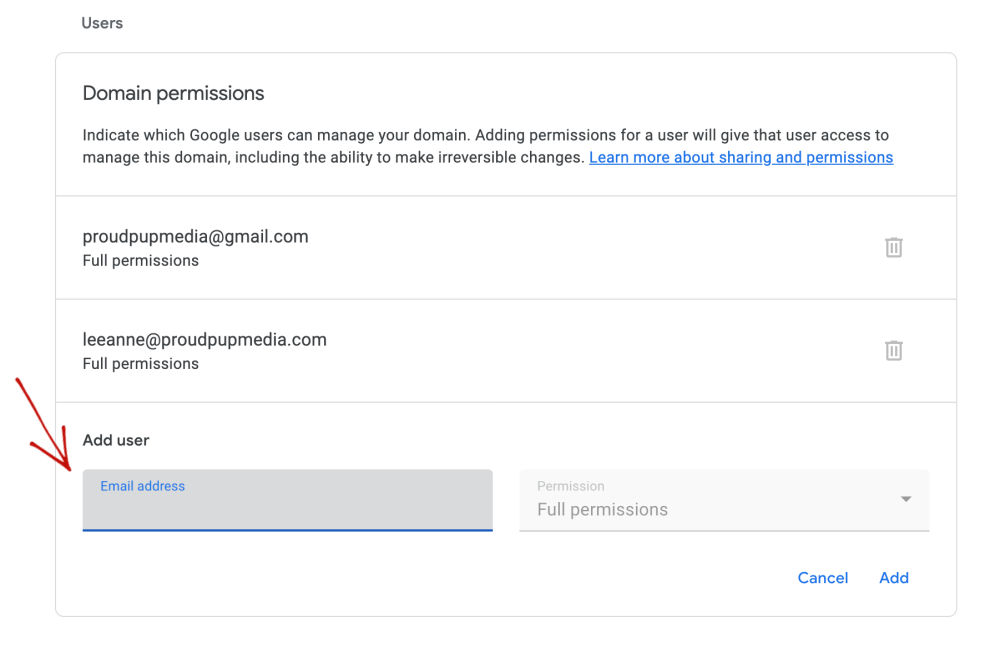 Don't rely on somebody else to register – Don't let someone else register or manage your domain name on your behalf. Some providers like Google Domains, let you add users that can manage the domain name, but you should always be listed as the "owner".
What happens if somebody else registers – Someone may register a domain name on your behalf and list themselves (individual) or their business as the owner. It can be hard to regain control of a domain name you've lost, especially if you've lost access. Let us know if this is an issue and we can help!
Keep your login details secure – Keep your domain registrar's login details safe. Keep your passwords safe and don't give them to anyone you don't trust. Use a password manager. Sometimes people transfer domains out of accounts and it's hard to get them back.
Don't ignore reminders in your inbox – Make sure all renewal reminders go to your email. Since you're the sole owner of your domain name, you need to pay attention to any communication you get from your domain registrar. Don't ignore these reminders because if you don't renew your domain name, your website and email will stop working.
And finally, don't rely on someone else to pay your domain renewal fees. Do yourself a favour and minimize the risk of losing ownership of your domain by paying the bill on time every year, or whatever interval you've set up).
I hope this post helps you better understand why maintaining control over the domain name for your business is so important.
If you would like more clarification on these points, we're happy to help. Just schedule a 15 minute call and we can chat more about it.