UPDATED: APRIL 6TH 2022
When starting a website or a blog of any kind on WordPress there are certain plugins that can make your life 1000x easier. Not only will they save you time, but plugins can bring your site to a whole nuhva level by making it more robust, usable, searchable, and innovative.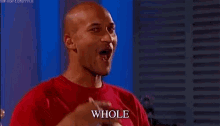 What's a plugin?
So what is this magical "plugin" we speak of? A plugin is simply an application that you can install, in this case WordPress, to add a specific feature or set of features to your website configuration that it wouldn't otherwise have.
Installing A Plugin
Installing a WordPress plugin can be a little bit tricky if you haven't done it before. First, log in to your WordPress admin page (https://yourdomain.com/wp-admin). From the admin dashboard, look to the left sidebar menu. There is an option on that menu to choose called "Plugins." Click it! You'll open the plugins settings tab. From here, there are two main ways to install:
1. Search in the WordPress plugins library
When you open the plugins setting tab, there is a search box on the main page. Type in the name of the specific plugin you are looking for, or a keyword (i.e. "SEO") to find a list of options. You can also search by popular, new, recommended, or favourites. Once you search, a list of matching results will appear. Research them by clicking "details" or install right away by clicking "install now."

2. Upload your plugin
You can download a plugin from either the 'more details' button or directly from the developer website, your choice! If you download as a .zip file to your computer you can keep a copy of the plugin on your machine and then upload it to your site.
If you do download a plugin .zip file to your computer, go back into your WordPress dashboard and click the "upload" button in the top navigation on the plugins settings tab, choose the file, and voila! Your plugin will upload and install for you. An important note is that you can only upload files in .zip format, so if you get an error message, check that!
Every plugin is slightly different with the setup required once installed – some require none at all, and others require a bit of work. Click into your plugin once you install and activate it to get it up and running!
Must Have WordPress Plugins
As you will see, there are thousands of plugins to choose from. What makes a plugin a must-have? Here's the criteria we like to use here at Proud Pup Media:
Will the plugin make your site faster?
Will the plugin reduce spam?
Will the plugin help you better accomplish your site goals?
Is the plugin up-to-date with the latest version of WordPress?
Are the reviews favorable?
We're now going to share a few of our favourite plugins we rely on for website builds. Read on to learn what our top picks are for these categories:
Comment spam blocker
Media library organizer
Search engine optimization
Security
Caching
Form builders
Backups
We're not going to guarantee these will work with your particular website configuration as there are many factors that determine whether the plugins listed below are a good fit or not. There can be compatibility issues between plugins, themes and page builders so it's always best to test new applications out in a staging site first, always taking a backup beforehand.
1. Anti Spam – Akismet
Akismet has been the standard for blocking spam comments for good reason. If you are frequently disapproving or deleting spam comments, you need this. [Download here]
2. HappyFiles – organize WordPress media files and post types
We've recently started using HappyFiles to help manage the media folder that can get overwhelming. WordPress has added a new "feature "that prevents scrolling through all of your media. It's frustrating when you're looking for an image or PDF document and you can't scroll infinitely. Happy files has brought that back! You can also change the image name directly to WordPress with happy files. You can't do that without it.
HappyFiles also allows you to sort your images into folders making life so much easier when looking for specific photos. It is a drag and drop feature where you can just select all the images you wanna group into a folder and drag them in to the folder that you have created.
HappyFiles is a fantastic addition to WooCommerce stores as well. WooCommerce does not make it easy to organize product files, orders, coupons, images etc. but this is no longer an issue with HappyFiles.
Create Galleries. Next line you can create galleries from your media folders as it's also includes the gallery light box, which brings galleries to life when you hover your mouse over an image and it brings it out larger onto your screen.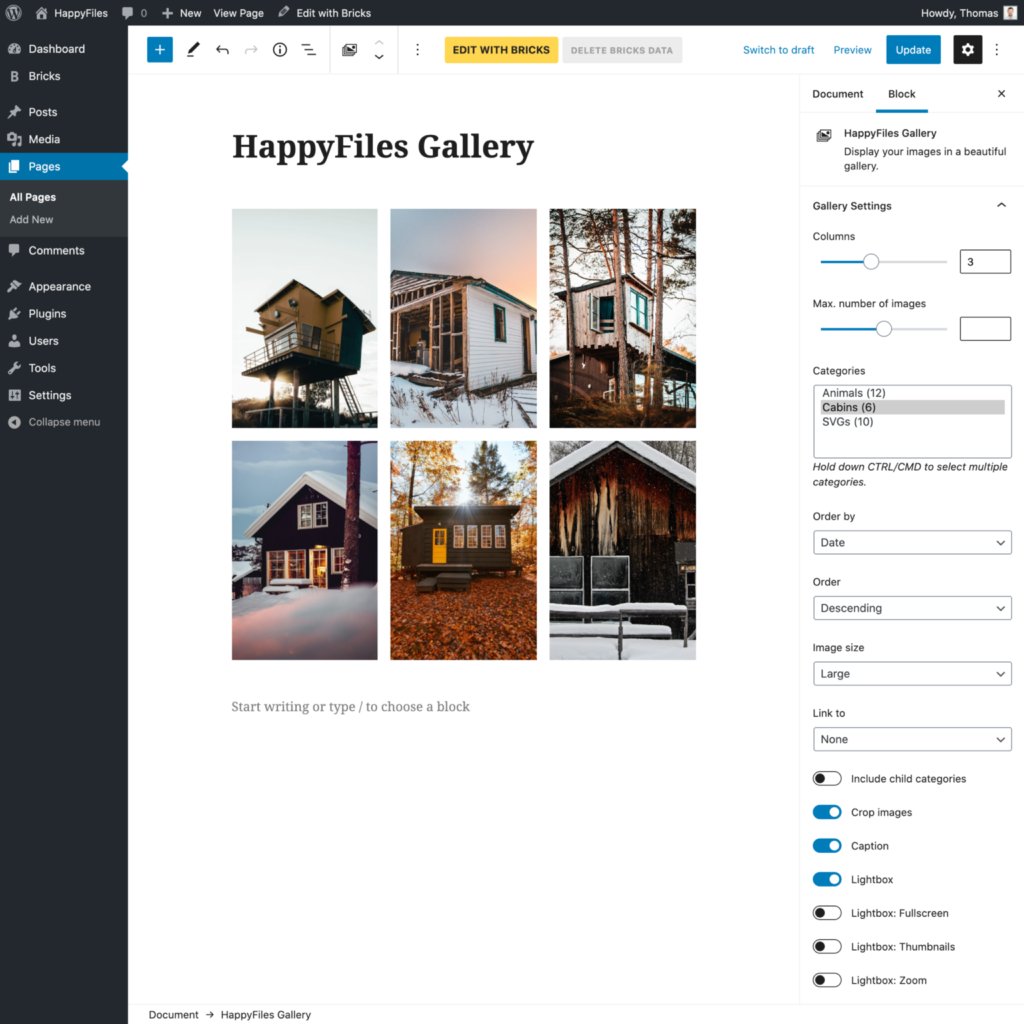 3. Search Engine Optimization – SEOPress
This search engine optimization plugin is super useful for ANY blog: It enables schema markup which determines how your post will be structured and look on Facebook, Twitter and of course Google, Bing, Safari etc.
If you ever change the permalink of a post or page, SEOPress will notify you that you have changed it and will guide you through the short process of setting up a redirection from the old URL to the new one. That way if someone visits the old link more on the web, they will be redirected to the new link. Having dead links out there on Instagram, Pinterest, or anywhere for that matter is not good for SEO.
It also helps keep you focused when editing a blog post or page. Note I said 'editing' because writing your post in WordPress can be dangerous if you forget to save your work, or your computer crashes mid-sentence. Best to write in another application like Notion, which is free for personal use, for example, to keep you work safe.
Once you've done your research on a particular topic and the keywords that will help you craft your message, SEOPress lets you know if you are incorporating your ideas enough, but not too much as to sound robotic. You can also preview what your posts will look like when sharing to Facebook for example,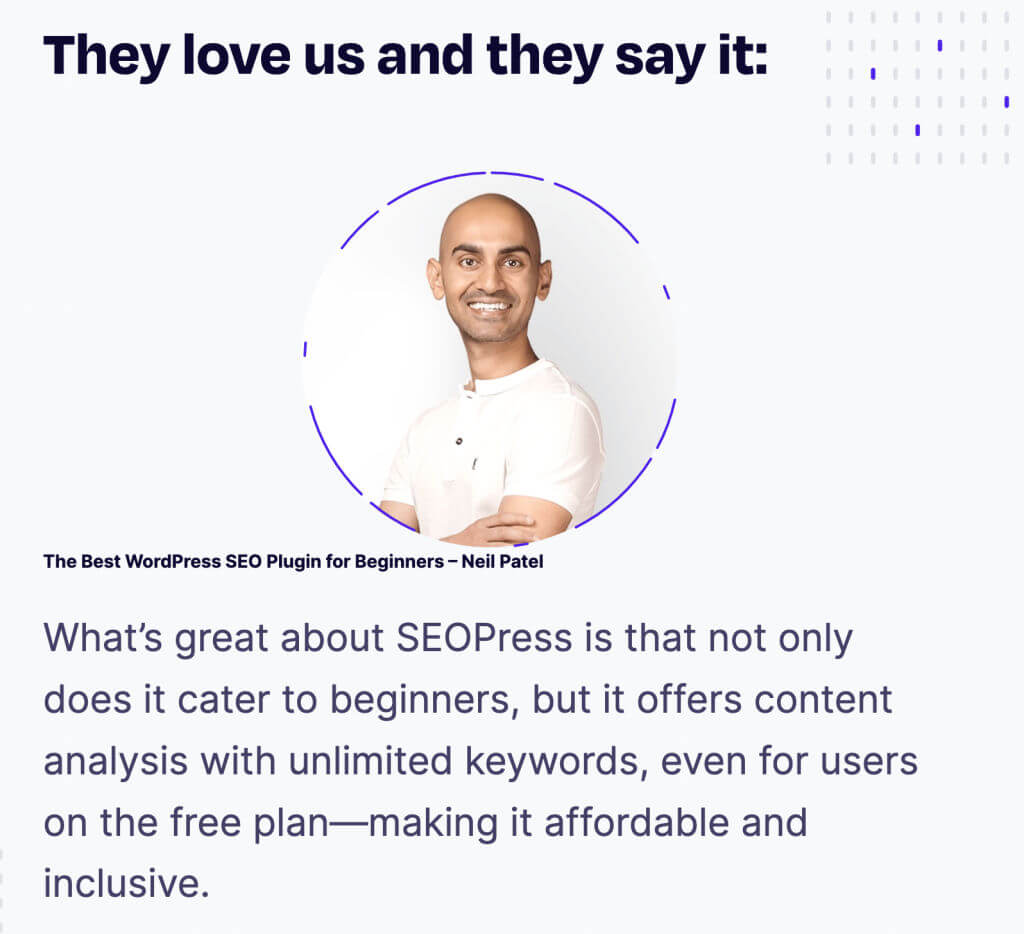 SEOPress – We currently use and recommend SEOPress. If you'd like to try it out you can use our affiliate link here. There's a better chance of getting It also allows you to optimize your page or post for Google search. It will also sus out broken links and connect Google Search Console, and with the new Pro version (which I have paid for myself and use all. the. time. it's a game changer as it integrates with Google Analytics to show real stats right from your WordPress dashboard.
There are more features coming so bookmark this page and come back, ya hear? [Download here]
4. Sucuri Security Scanner
There is nothing more important that security these days and the folks at Sucuri take it very seriously. Get peace of mind with high level security features, get hacks fixed and prevent future ones. [Download here]
5. Caching
Is your website slow to load or not ranking well in the search engines? It could be either a lack of proper caching or none at all. If you've noticed that your site load time is longer than about 2 seconds, it's time to get a caching solution.
We have tried many caching plugins over the years and there are quite a few good ones to choose from. WPRocket, WP Optimize and w3 Total Cache come out on top for us. What we like about WPOptimize is its connection to UpDraftPlus, our preferred backup plugin for a lot of our client websites but all of these perform well for most website configurations.
With any caching plugin, there are often growing pains to work out when setting them up. With any new plugin installation it is best to test in a staging evvironment so you can toggle settings on and off to get the desired result.
(Pro Note: Always check your site loading time and how it is displaying after installing a caching plugin in a different browser window in either Private mode for Safari or Incognito for Chrome. It'll save you tons of time and the headache of not seeing your changes in 'real' time.)
Whichever caching plugin you use will depend on your website configuration, your server requirements and/or limits and how slow or fast or up to date your browser and network is.
Caching plugins help your site load faster (which, especially if you have a lot of high-resolution photos or images, is quite important). You can clear the cache on single pages, the entire site, on the server side and CDN integrations as well (Cloudflare) and browser caching to speed up loading times for site visitors. [Download here]
6. Form Builders
If you ever filled out a contact form on a blog, it very well may be through Gravity Forms. Although it is a paid plugin, it's pretty inexpensive and provides easy and more complex contact forms and offers conditional logic for more complicated needs. The latest version of Gravity Forms offers a drag-and-drop editor making building forms easier than ever.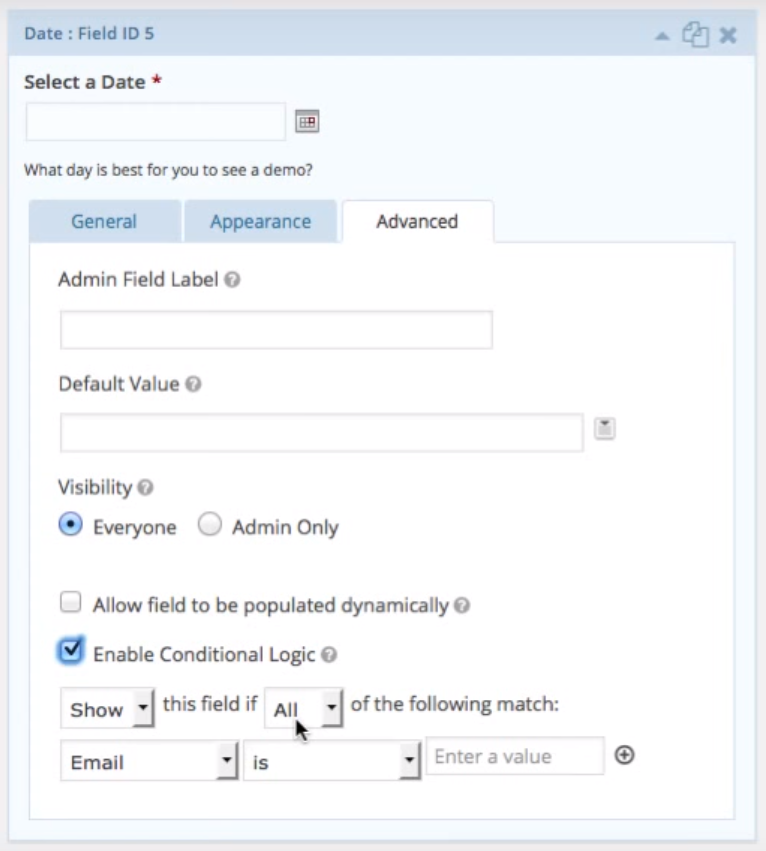 It also works in conjunction with Askimet (above!) so there won't be any spam abuse with these forms.
7. Backups
We can't stress enough the importance of having several backups saved to different places. It's not enough to allow your host to backup your site, you need an offsite location or two to be sure if your server goes belly up your site isn't lost!
We recommend and use UpdraftPlus as well as MainWP another offsite website management system that we take daily backups on. We've had to rely on them more than once so it's well worth the time to set up and even pay for the Premium version so your valuable web assets stay safe.
This is by no means the end of the list. It's important to stay on top of updating WordPress plugins on your site. Check them on a regular basis to ensure your site stays secure and fast. Do you have a recommendation for a WordPress plugin that you use? Let us know!